The Battle between Thrive Themes vs. ClickFunnels just got started!
To grow your business, your digital marketing strategy must be unbeatable. The central concept of online marketing narrows down to the use of sales funnels. Sales funnels are an effective way to drive more leads, get more clients, and generate more revenue. Today, we will see the head-on duel of Thrive Themes Vs. ClickFunnels, which are the two giant funnel builders.
At the end of this review, you will know the differences between Thrive Themes and ClickFunnels, and which is better between them.
What Does ClickFunnels Have to Offer?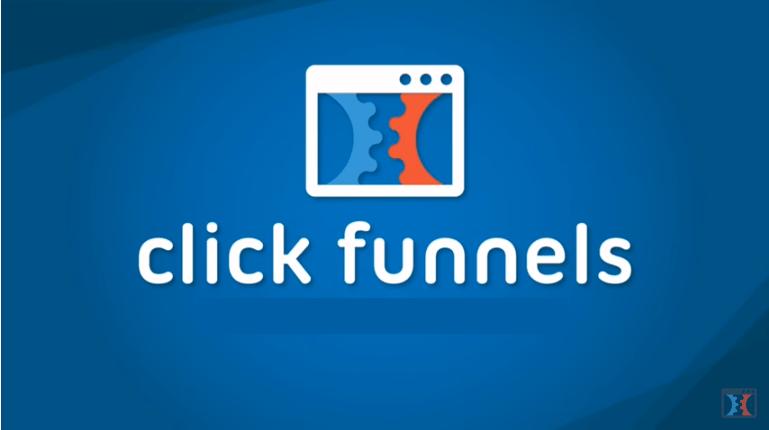 This is a sales funnel builder software that offers numerous web pages. You can use it to create a landing page, opt-in page, check-out page, and sales page, just to mention a few.
ClickFunnels has two pricing plans; the basic plan for $97 a month and the Etison Suite plan, which costs $297 a month.
What ClickFunnels offers
When you choose ClickFunnels as your funnels software option, you can be assured of fast, reliable, and effortless marketing options. A few of the remarkable features include;
Speedy sales funnel building.
The numerous pre-built templates are ready to use. This means that you can have your sales funnel up and running in a few clicks.
Numerous funnel options
ClickFunnels has six pre-built funnels which you use depending on your marketing goals.
Affiliate program
Clickfunnels is one of the few funnel software with affiliate programs. You can earn a commission of up to 40% for promoting some of their popular products. Learn more about this by reading our in-depth guide on how to start as a ClickFunnels affiliate.
Follow-up funnels
The software has a follow-up funnel that you can use to manage your leads automatically.
Name: ClickFunnels review
Description: ClickFunnels is the funnel builder software of choice. it makes creating funnels so easy that anyone can do it.
Offer price: $97 to $297
Currency: Dollar
Operating System: Online
Application Category: Funnel Builder
Author: DJ
price -

90

features -

100

usefulness -

100

friendlyness -

95

support -

95
Summary
ClickFunnels is one of the best funnel builders out in the market. The ClickFunnels community is the most active. The company markets what they preach to a perfect "T". They have an educational surrounding environment that should be modeled by all their competitors.
Pros
Extremely easy to use
Great educational environment
Best funnel builder
Cons
Support could be a little faster
Price could be better
What About Thrive Themes?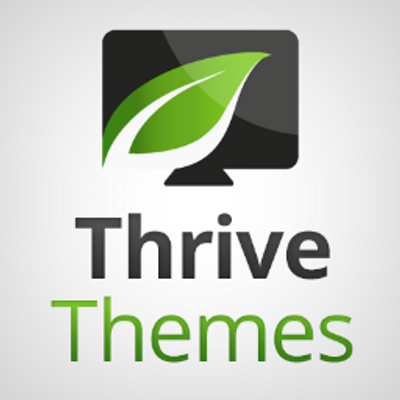 Similar to Clickfuunnels, Thrive Themes has a wide array of building tools and plugins. The common plugins include countdown timers, quiz creators, and testimonials. All of which you can add to your website.
The tool can be used to build funnels and monitor the performance of the funnels.
Thrive Themes is a collection of WordPress plugins and the only collection of plugins that can yield the same results as ClickFunnels and a little bit more.
Why? A little bit more…Well, this collection of multipurpose plugins reside within WordPress!
WordPress is open-source software and not likely to ever go away. If Thrive Themes ever closes or goes away, you have total ownership of your working funnels. That and the fact that you can build any beautiful, SEO-friendly WordPress site that you own forever are the main advantages of Thrive Themes.
There are two Thrive Membership plans, an individual plan selling at $19 a month and an agency plan for $69 a month.
What Thrive Themes offer
Thrive Themes is all bout WordPress tools which you can use to create sales funnels. Some of the tools and plugins it offers include;
Thrive, Theme Builder,
This is the latest WordPress Theme Builder with customizing details such as footers, headers, sections, category pages, blog post templates, search pages, etc.
Thrive leads
This is a tool you use to create opt-in pages of numerous types. It could be sticky forms, pop-up, or slider forms.
Thrive, architect,
It is the primary website builder tool. This feature makes it easy to drag and drop widgets. Thrive architect also makes it easy to build pages- sales pages, homepages, landing pages, and any other page you need.
Thrive Ovation
Gather and display testimonials of social proof
Thrive, Apprentice,
Build professional online courses
Thrive Comments
Make commenting fun and engaging
Thrive Optimize
A/B testing for your landing pages
Thrive Ultimatum
Create Evergreen countdown campaigns
Thrive Quiz Builder
Boost website engagement Through quizzes
The Verdict of Thrive Themes Vs. Clickfunnels
After reviewing both software and dissecting their features, we conclude that ClickFunnel is the better sales funnel builder. Although Thrive Themes offer a plethora of products that work together like clockwork. ClickFunnels is more streamlined to the Funnel building process. Your decision will come down to whether ownership of your funnels is important to you in the long run. And if you would like to keep everything within your WordPress dashboard.
Here are Our Supporting Reasons
1. ClickFunnels provides a Fast and Straightforward Way to Build Funnels
Let's take an example and assume that you have just started your blog. You settle on Clickfunnels to generate leads for your new venture.
To build the funnel, you will need three or maybe two pages;
About us page (with an opt-in form)
Check-out page
Thank you page.
To achieve the mentioned pages using Thrive Theme, you will have to create three separate pages.
On the other hand, ClickFunnels has the proper order for all three. All you need to do is edit the templates to suit your product. Easy and convenient, isn't it?
2. ClickFunnels is More than Just a Tool
It has a comprehensive system to create funnels. Moreover, it has an email marketing autoresponder previously known as Actionetics.
The email autoresponder is a follow-up funnel that you can use to manage your leads. You can also use it to send targeted messages and emails. Thus, it offers you a way to follow up automatically.
3.Thrive Theme is a collection of WordPress plugins
It's at this point that we see the power of Clickfunnels in this duel. Because technically, you can build your entire website within ClickFunnels and not be tied to WordPress. This could be a good or bad thing, depending on your intentions, goals, and needs.
ClickFunnels, on the other hand, offers payment integration. You can set up a payment method without having to involve a third party, unlike Thrive Themes.
4. ClickFunnels has a CRM system
With such a system, you can store your leads and group them depending on their actions.
However, it lacks an option to store leads. Therefore, you will need to integrate it with another platform to enjoy CRM.
5. ClickFunnels Has the best Affiliate Program
With the program, you can turn your website into a money-making machine with the right strategies.
Regrettably, Thrive Themes doesn't offer one-click upsells or down sales. Thus, you might need to involve more landing pages or third party software for this.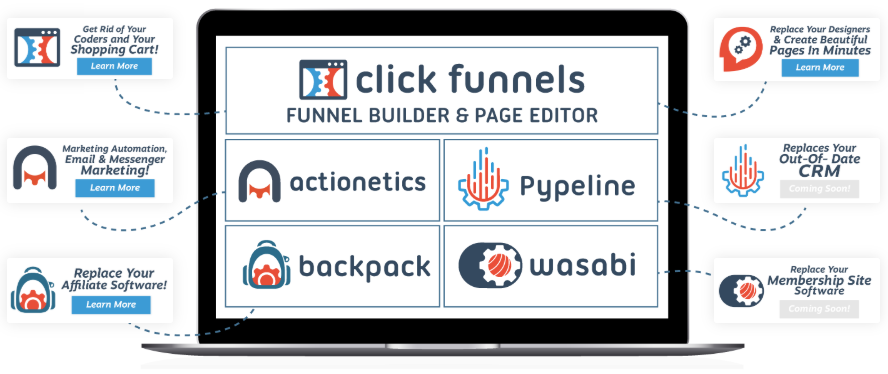 Thrive Themes -
$90 (quaterly)
Name: Thrive Themes Review
Description: Thrive Themes is a collection of WordPress plugins focused on marketing and conversion. All these tools work seamlessly to create a funnel.
Offer price: $90 (Quarterly)
Currency: Dollar
Operating System: WordPress
Application Category: Site & Funnel Builder
Author: DJ Vagnetti
price -

100

features -

85

usefulness -

95

friendliness -

80

support -

85
Summary
If you are a WordPress enthusiast then there is no other place to go. The ThriveTheme collection of plugins has most if not all the tools necessary to create a blog, a funnel, and some landing pages.
Pros
Convenient if you like WordPress.
Excellent price.
Spit testing for everything.
Cons
Can be a little hard for beginners.
Support is good but the literature is hard to find.
Bad if you do not like WordPress.
The Takeaway of Thrive Themes Vs. Clickfunnels
A recap from our Thrive Themes Vs. Clickfunnels guide is that the former is merely a website building tool. It can only help you to construct custom sales funnel, among other website construction services.
On the other hand, ClickFunnels is a sales funnel builder that offers a complete marketing package.
For our comparison, the difference between Thrive Themes and Clickfunnels comes in the large gap of limitations. You might need to integrate a third party to enjoy additional functions when using Thrive Themes.
For instance, you will need a third party for hosting, email auto-responding, and a CRM system.
ClickFunnels has everything you need to help you build your funnel, manage, and even store your leads.
It offers the entire marketing process under one blanket. Therefore, it is the best choice for any marketer or entrepreneur looking to market their business online effectively.